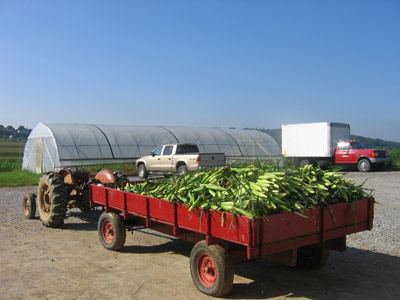 Our Lancaster County Farm –
Strasburg, PA

Our family-owned farm combines over 50,000 square-feet of growing space in our greenhouses, including 4,000 square-feet of hydroponics. We feature two large mum fields and an additional 28 farmable acres where we grow some of Lancaster County's finest crops like corn, peas, strawberries, cucumbers, zucchini, squash, cantaloupes, honey dew, lima beans, French beans, wax beans, cabbage and a wide variety of regular and heirloom tomatoes. We also have three high tunnels, which allow us to plant some of our tomatoes much earlier in the season and have them ready for harvest before other local sources.
Hydroponic Produce
Thanks to our 4,000 square-foot hydroponic greenhouse, Good Harvest Farms supplies customers with lush homegrown lettuce and herbs that are handpicked fresh to order all year long.
Hydroponics literally means, "working water" and is an advanced process of growing produce in nutrient packed water, not soil. Since no dirt is necessary, this growing method eliminates dirt particles from your produce. The hydroponic process also protects produce from environmental pollutants and the constant flow of fresh water provides nourishment and deters insects.
Sustainable Farming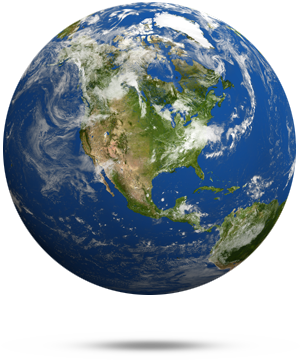 Good Harvest Farms is committed to sustainable farming which means we grow our crops in an ecologically and ethically responsible manner. This includes adhering to agricultural and food production practices that do not harm the environment, that provide fair treatment to workers, and that support and sustain local communities. Learn More
Integrated Pest Management
As part of our commitment to sustainable farming, Good Harvest Farms utilizes an Integrated Pest Management (IPM) program to help deal with insect pests as well as plant diseases and weeds. Through IPM we are able to greatly limit the health and environmental risks typically associated with pest and pesticide issues. Learn More